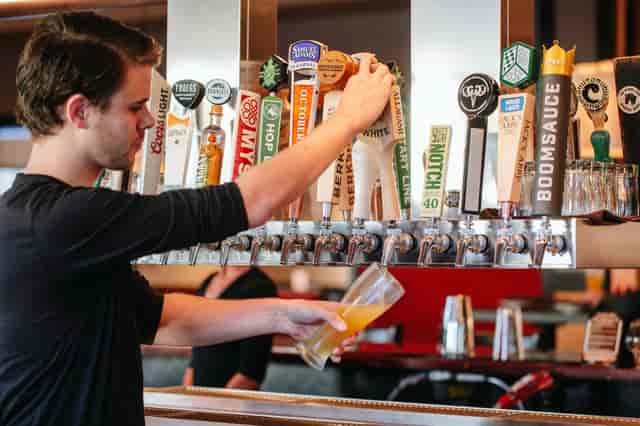 Employment
Employment
110 Grill features modern American cuisine in a trendy, casual atmosphere. We are a growing company, currently with locations in Massachusetts, New Hampshire and New York, that values collaboration, integrity, consistency and excellence. We strive to create a memorable dining experience for our guests, while establishing a fun, yet professional atmosphere for our team members. We participate in many community events throughout the year, and we have private dining rooms in each location, which are perfect for wedding rehearsals, business meetings and much more!

110 Grill is always looking to add great members to our team. If you're looking for a new job or career in the restaurant industry, please reach out to us!

If you are looking for an hourly position as a server, bartender, host, line cook, prep cook, or dishwasher, please visit any of our locations between 2:00 pm and 4:00 pm to fill out an application and speak with a manager. You may download our employment application and apply in person or you can submit your resume through the form below. 

We are also interviewing for all restaurant management positions for our new locations.

Positions include:

General Manager
Culinary Manager
Restaurant Manager

We prefer 2+ years experience. Salary is competitive with benefits.
Apply For a Position on the 110 Grill Team!
Fill out the form and upload your resume or an application to apply.